We are the best because we work very hard to be and we are always learning and implementing innovative and creative methods to provide the best to all our clients.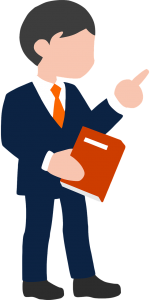 What We Do
We take a step by step approach, assessing each individual's need for their catered career development plan. Most of our clients are career-changers that requires a detail plan from educational requirements  to keeping a job.  
Each step must be taken one step at a time to ensure maximum achievement.
Meetings to discuss Goals
We have one on one meetings to discuss needs and set goals. 
Create Plan to achieve goals
We create a detail plan recording all goals achieved. 
We assist our clients in creating a Portfolio that is maintainable throughout the years.
Portfolio contains: Resume, Cover Letter, References Education/Training (certificates and transcripts), Letters of Recommendations, Military Discharge, and various other required documents that will assist in filling out applications and showing employers/hiring manager. 
Walk, do not Run to your Career!
Taking a step by step approach will allow for our clients to prepare for the career and not a job, they desire. We aim for long-term employment and not just short-term employment. 
Please take a moment to check out the Schedule page to schedule an appointment and/or to view the training calendar. 
We network with agencies, big and small organizations, and many others to ensure we know what is needed and what employers are seeking when hiring.
We require our clients to be career ready!